Customized Greeting Cards
Design, print and fulfill personalized greeting cards
5-50% of all retail sales are intended as gifts. In the US, greeting cards are an $8bn+ annual industry with 90% of all households purchasing approximately 6.5bn cards each year. In Australia, it's $500m+.
So why don't more retailers sell greeting cards - especially eCommerce stores?
There are a few reasons. Customers want to choose a card that has meaning to them and the recipient. They also want to write a personalized message to that person without it looking 'corporate'.
So what happens is they end up purchasing a card separately, waiting for the product to arrive before gift wrapping it, and either posting or delivering it by hand. This process is logistically complex and incurs a significant time delay.
Now, there's a much better way.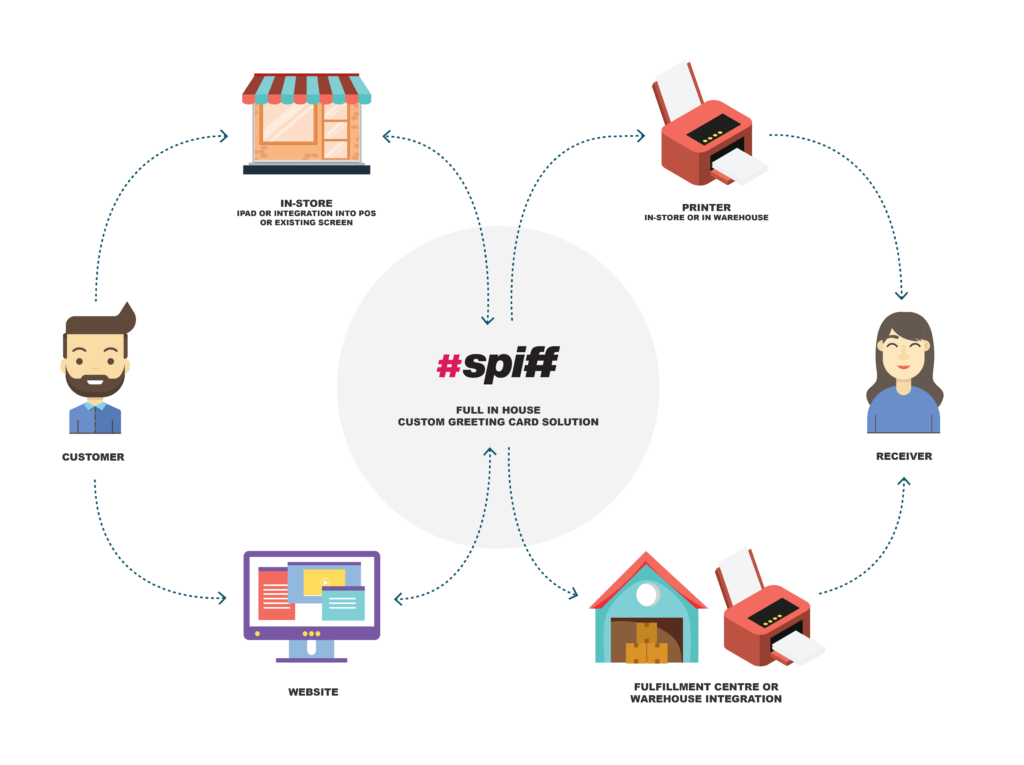 Why not allow customers to print their own personalized greeting cards on-demand?
A dynamic card printing solution is just a printer away. 
By investing in a card printer (which we can supply) and combining this with Spiff3D software which automates production, it doesn't matter if you wish to print in-store or via a fulfillment center.
Now, all retailers, big and small can upsell customers to personalized on-demand printed greeting cards without having to invest in card inventory.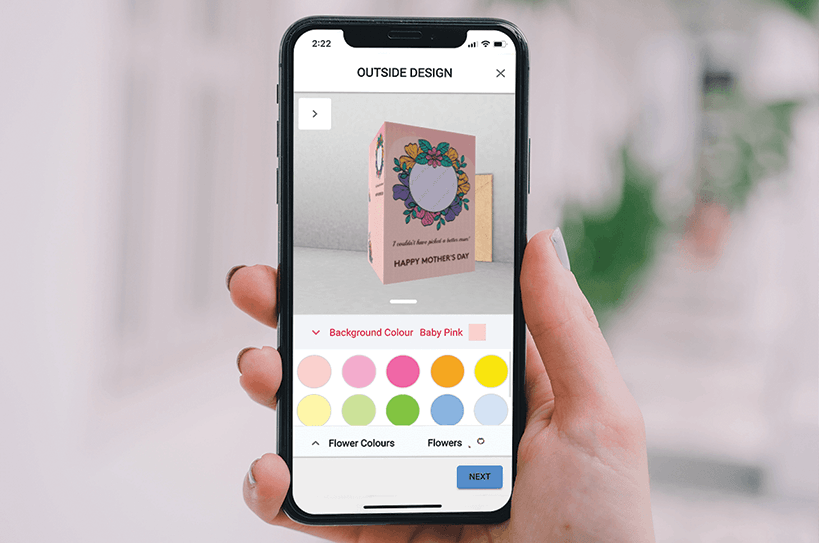 Custom Card Design Technology
Our customization technology is either installed on your eCommerce website or on a local tablet/POS. It operates via a simple web browser to make it easy for everyone. No apps or messy software installations. You just need a screen, a web browser and a connection to the internet. 
Next we load card design templates into the system. You can add as many as you want, create your own, or pick from our library of hundreds of designs that cover all types of occasions. 
Then you give customers the power to type in their own message, address the 'To' and 'From' fields and click 'print'. 
KoKo Black Are Leading The Way
This niche chocolatier wished to offer a greeting card option on their eCommerce store. Most importantly, they wanted this to print dynamically, on-demand at their fulfillment center.
We helped by incorporating an 'Add Greeting Card' button to their cart page so any customer could easily add a card while checking out.
Users can choose between three options. A free black & white card, a color option, and a video message feature. 
The video option gives customers the option to upload a personal video to a personalized landing page which is activated via a QR code that is printed on the card. When scanned the recipient is directed to the landing page and the video plays.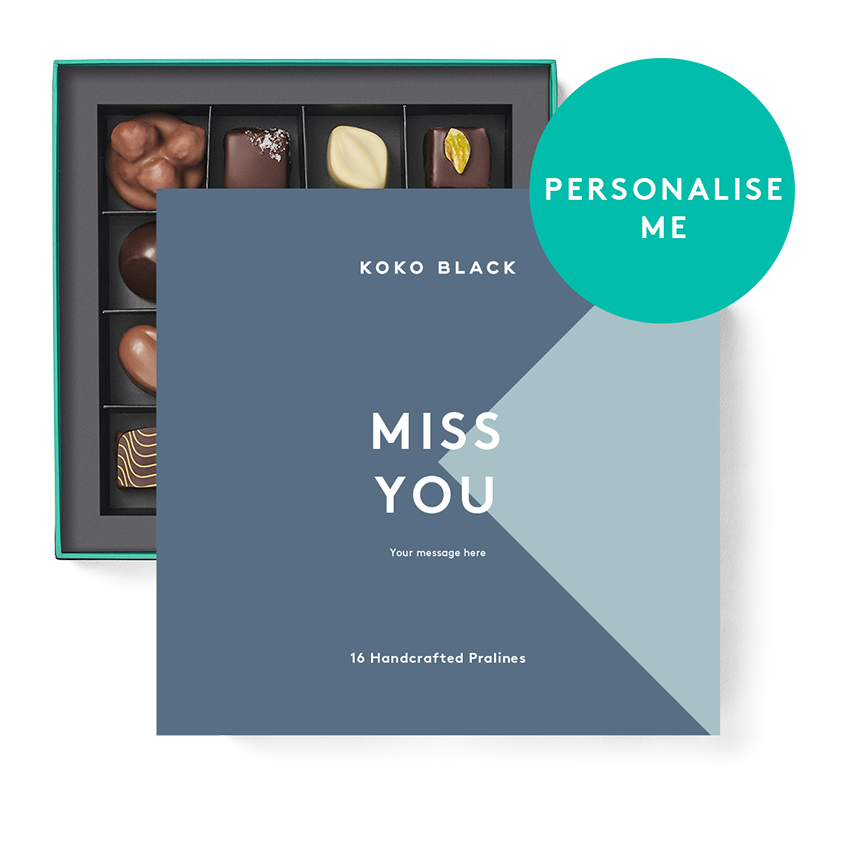 Sell Dynamic Custom Greeting Cards
Now it's easy to generate extra revenue while improving the customer experience.
Get creative with card designs. Swap them out regularly depending on the time of year. Add new ones. Gamify the gift experience with the QR code card option. Create competitions.
So many creative iterations are possible. Our staff to show you some advanced examples which we can't show publicly.