Fulfillment of Mass Customization
The era of large batch imports, shoving them in a warehouse, and selling the same product enmass is over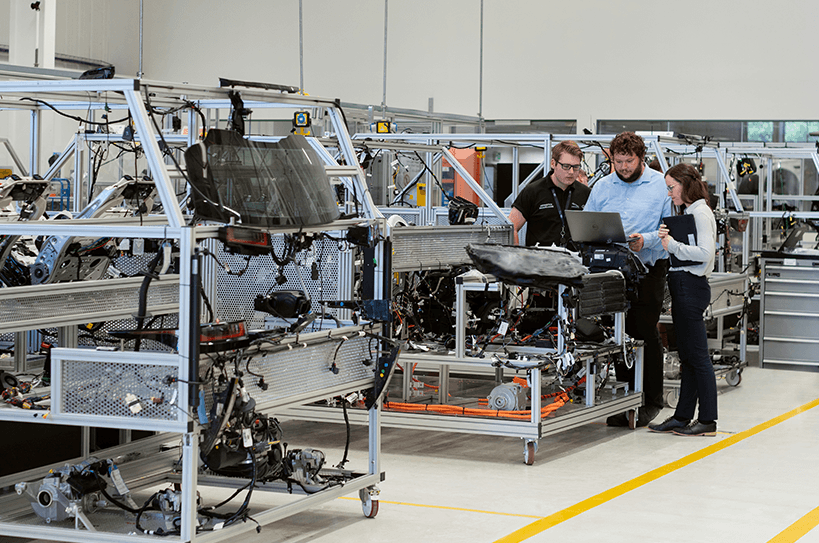 Mass Production to Mass Customization
The era of mass production via the industrial revolution started in the 1700s. Over 300 years later, so much of the industry's thought process and related marketing is still in the past.
Spiff technology allows you to manufacture or modify your products on-demand, dynamically in real-time. As soon as the customer has finished the design process on the front-end, the production details can be passed through via the back-end of our system. Order routing, coordinates, or even 3D print files can be sent through in the format you need to initiate the manufacturing or fulfillment process.
The globalization of manufacturing has it's benefits and drawbacks. It's cheap, but you have to wait. You have to control quality. You have to hold stock in a warehouse before it sells (strangling your cash flow).
The rise of 3D printing and localized production means you might not need to continuing waiting  8 weeks for your products to arrive from another country.
The future of the manufacturing and distribution of products will be increasingly localized, not globalized. Hub and spoke, JIT inventory management is already giving way to the era of dynamic production. Customers will get the exact product they want when they want it.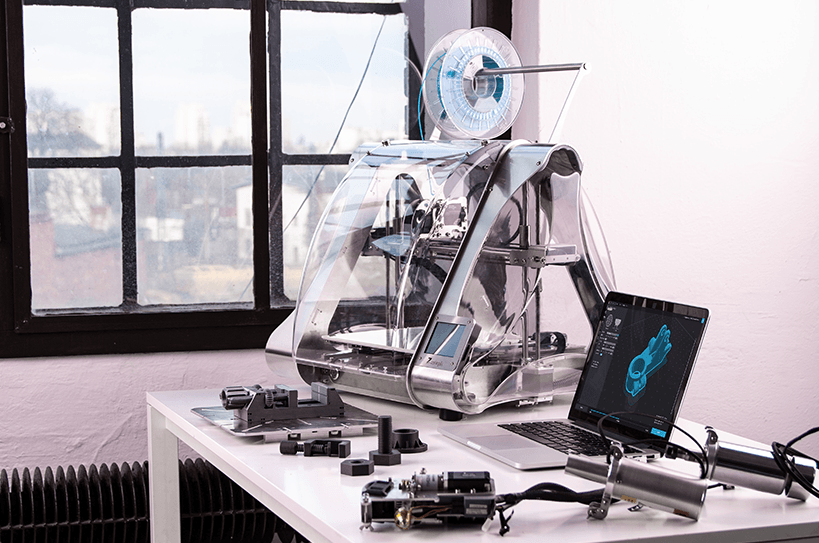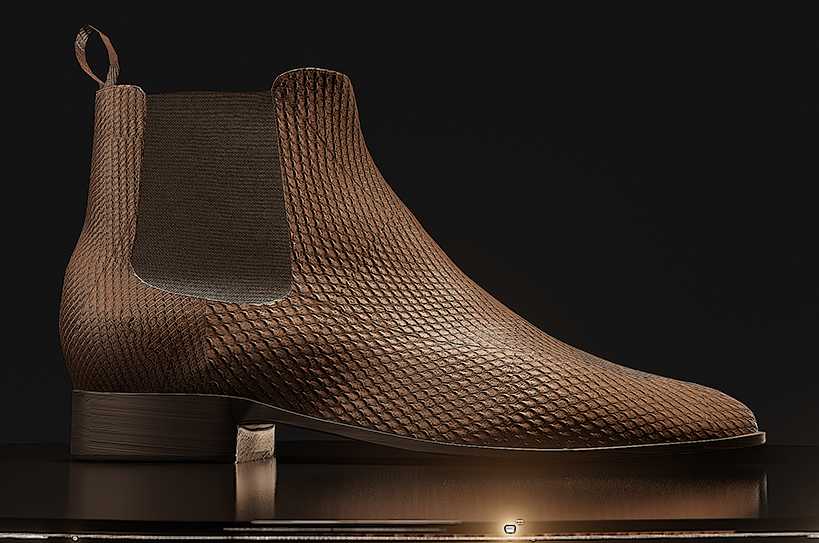 Custom Shoe Manufacturing
Simon Bourne at The Hand Dyed Shoe Company in the UK wanted to scale his custom shoes. He was even featured on the Dragon's Den TV show. After being promised big things by two different agencies who couldn't meet his requirements, he stumbled across Spiff.
The Challenge – Virtualize a cobbler's service in an online shopping experience.
The Solution – The Spiff team modeled over 30 different shoe styles in hyper-realistic 3D that could run on his Shopify store. He had specific customization requirements, from choices between specific leather types, stamped patterns that cost more than others, soles, different colors, patinas, and more. By the end of the project, we'd enabled his customers to choose from over 40 000 different combinations, all in a simple step-by-step visual design process that runs quickly in a web browser on a desktop, or mobile phone.
The Result – When the virus hit, Simon was one of the only cobblers in the world who could sell online just as well as he could offline. The hyper-realistic 3D models with a virtual background created a believable, high-quality experience that justified the 300-500 pound price-tag.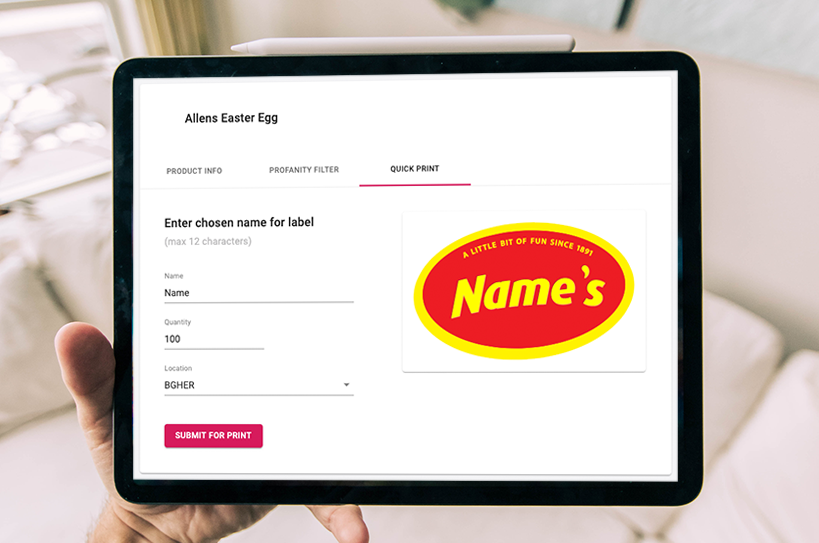 Big W and Nestlé in-store
BigW was looking to use the power of personalization with one of its brand partners Nestle. Big W and Nestle had two brands that they wanted to run an exclusive in-store promotion for. They had run gift-packs before and combined them with POS displays, but that's nothing new. They were looking for something more.
The Challenge – Provide a compelling reason for customers to visit BigW stores around the country.
The Solution – Spiff worked collaboratively with Nestle's local head office, their global Swiss office, and BigW in Australia to make this idea a reality. The idea was to use Spiff's personalization technology to allow customers to modify the packaging of both Allen's lolly tins and KitKat packs in-store at BigW. This was then complemented with a dynamic, personalized, augmented reality experience that added another digital communication layer. There were hundreds of BigW stores Spiff had to collaborate with in order to set up print labeling equipment, interface integrations, staff training and even provide guidance over intellectual property issues.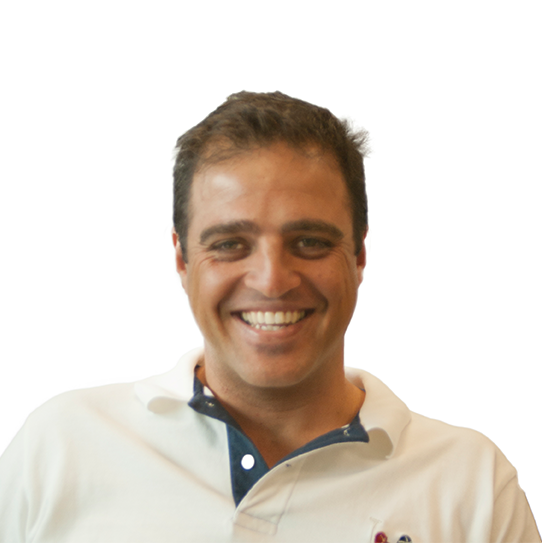 "A lot of merchants that have previously had all their fulfillment offshored to China and other countries that offer cheap labor, have felt like control has been taken from under their feet, because they've got a business and it operates and it does well and they've got customers and they've worked really hard to build it up. But then they are totally exposed to any supply issues and in a pandemic, that becomes a real problem. This has been experienced by nearly every retailer. So I think you'll find that a lot of countries are now looking towards trying to bring back some of that on-shore again and you may see the de-globalization of the manufacturing sector. More importantly, we've seen this happen directly in our business. A lot more people, certainly in the customization and personalization sector, are now trying to fulfill on their own."

"The challenge has always been to make this process a profitable exercise. But, we found the main challenge for merchants is, how do I offer personalization, which I know everybody wants, without having to charge too much more and still maintain my profit margin? On one hand, you have a consumer that wants personalization, but on the other hand, you've got a merchant that wants to be able to offer the personalization, but most critically, there need to be fulfillers who pick, pack, and send cost-effectively too. Until we came along, there was no software that facilitated this transaction model because all the current systems are all based around standardized product inventories. We have built software that joins these three parties together seamlessly with automation, to make these cost efficiencies a reality. "
Give this collaborative project platform a try by signing up now.
The time and monetary costs that usually plague these projects have been slashed.
Faster, better quality, lower cost, personalization is now possible.