3D Visual Product Configuration Software
Product configurators allow customers to modify products in real-time before they purchase.
Most eCommerce stores are firmly rooted in the world of 2D. They upload multiple images from every angle and maybe have a video embedded somewhere on the page.
They try to replicate what the offline store experience provides online, but it's just not the same.
There's a better way. Using advanced 3D product configuration technology retailers can replicate what happens naturally in the offline world.
By allowing customers to manipulate and modify a hyper-realistic product model in 3D, they are almost able to touch and feel the product in the way they would inside a physical store.
This technology becomes especially important when you are selling a complex product or one which requires some form of customization.
Studies show that if customers are able to visualize the final product before purchasing there will be lower perceived risk and conversion rates improve. Our customer data shows the same across multiple product categories and we have hundreds of examples.
3D product configuration software solves so many problems because it allows customers to self-serve and configures the final product exactly how they want it before buying.
If you use Spiff3D tech for your online store, you get access to a powerful self-serve no-code platform we call 'The Hub'. Inside The Hub, you can fully customize the customization process you want your customers to go through. 
You can do this without having to call your developer or agency. Simply change what you want by clicking a few buttons and your new customization 'workflow' is live. 
You can let customers modify textures, text, materials, upload images, add engraving, add or subtract product elements, change colors, and more. All within a hyper-realistic 3D environment that runs in a simple web browser (yes it works very fast on mobile).
With this technology, your store can stand out from the competition and provide superior customer experiences with ease.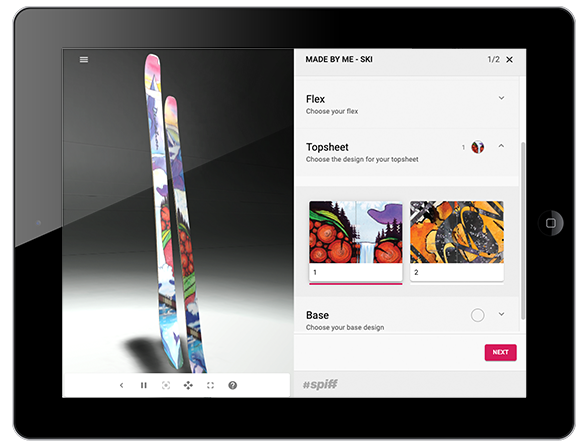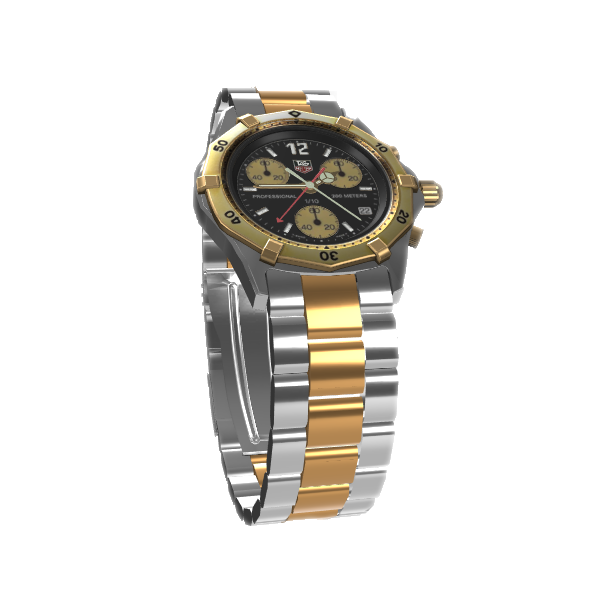 Hyper-Realistic 3D Models
There are 3D models and then there are 3D models. We specialize in hyper-realistic models which load quickly in your web browser. These 3D product model assets are so valuable because they can be used in so many different ways. 
Often brands may already have CAD design files and these can be quickly converted into web-compatible versions. Alternatively, just grab one from our public 3D asset library for free. Otherwise, get one of our designers to produce a besoke 3D product model for you.
Once uploaded, you simply use our no-code 'workflow' builder via the Spiff Hub to add all the customization options you desire.
Add a color variant, add a space for them to write text, allow for image uploads, add an up-sell step based on conditional selection criteria.
Have the order summary sent to your manufacturer or allow customers to check out online (e-commerce). We've built this system to be as flexible as possible. Customize the customization process.
3D Product Configurator Example
How do you digitize a cobbler's physical custom shoe store during a pandemic? Simon from the Hand Dyed Shoe Company stretched our tech to the limits, but now customers can design their own custom dress shoes online in hyper-realistic 3D. There are over 10,000 product configuration possibilities!
Some steps (like the type of leather) will add a subtle price increase to the total cost to reflect the higher material cost. All the way along the multi-step checkout process, he's able to upsell the customer and show them in real-time what their final shoe will look like before it's made.
Near the end of the design process, he then cross-sells other shoe care products like polishes, brushes, and more. All the time he's getting a commitment from the customer and up-selling to increase AOV while decreasing the chance of a return. It's a win-win solution.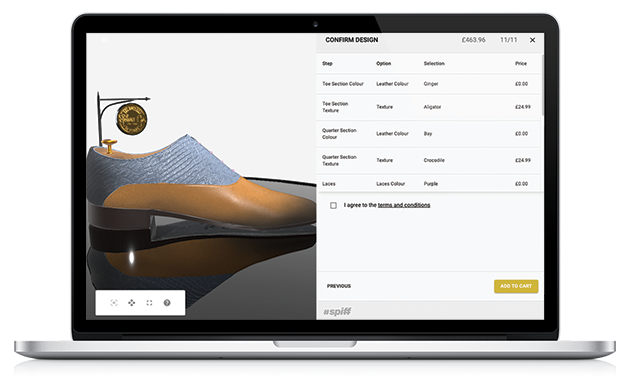 "There's a huge section of the retail industry which has complex products where in-store experiences are critical to the sale.

This has historically prevented a lot of the retail sector from getting online. Because we've designed our system in native 3D, what we also realized is that we could simulate the quality of in-store experiences in an online context.

We've had to solve a lot of problems and we've been refining this technology for a good four years.

We can place a realistic 3D digital render of a product in a background setting that mirrors what consumers might expect at a store.

If you ask 10 people, which would they prefer – a product that they've been able to customize or personalize to their own requirements or not? Invariably, the answer will be that the customer will always prefer to have something that's been made for them. So the question has never been about whether personalization is something that people want. Everybody wants personalization.

People are also definitely prepared to pay more for a personalized product and they're prepared to wait longer to receive it. We know people are prepared to pay on average 40% extra. This provides a golden opportunity for businesses who are serious about innovation."