Take the offline service experience you would usually give your customer in online environments
Showing a virtual representation of a customized product is one thing. Making it, at scale, profitably is quite another thing altogether. Spiff makes on-demand fulfillment cost-effective, easy and scalable. We will connect with operations. There's a huge difference between being able to give customers the ability to customize your products virtually, online, and then being able to make that customization a physical reality.

What we can supply:
1 – Metadata
We can provide you all the information that the customer has chosen in the form of Metadata. For colors, the HEX code can be provided or the name of the color, the name of the illustration, the URL of the uploaded image, the text the customer has written, a summary of the order particulars and so much more.
There's complete flexibility.
2 – Print Ready PDF
Often something has to be printed, so you'll need a print-ready PDF that you can send to a printer. This can be either stored in the Spiff Hub for manual processing or routed to a printer server of your choosing. This means, you can automate, at scale, personalized printing, whether this is your machinery or your fulfillment center's machinery.
High resolution, print-ready files are produced, to specifications by the customer, exactly how they want it, within the confines of your choosing.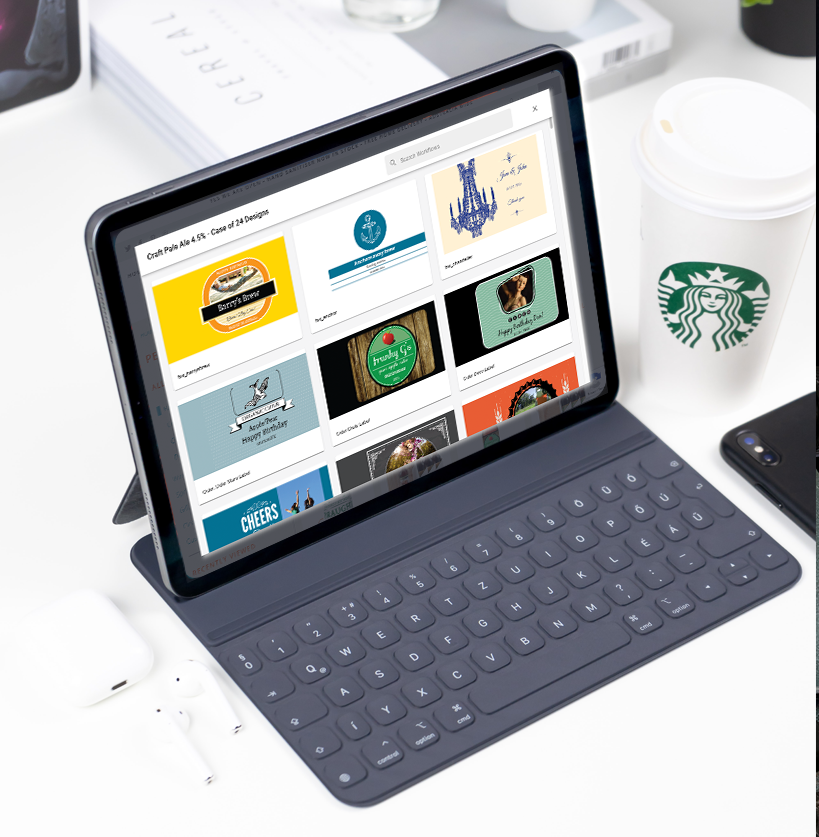 Brewtopia had a multi-national CPG/FMCG client for who they needed to fulfill custom beverages. This company had created a campaign that allowed their customers to order a bottle of their beverage with their name on it. This required a solution that would allow the product label to be customized. Also, custom labels would need to be printed (overlay stickers) which were unique to each customer order. These sticker labels then needed to be applied over the top of the existing product label in the correct location, then this product needed to be married up with any other products which formed the customer order before shipped to the right destination. Sounds complicated right? Well, it was but…
Spiff worked with Brewtopia to integrate into their existing label printing machinery and manual label application process. This was combined with further integrations upstream in on the customer side, by the use of our 3D customizer app which integrated into the brand's existing website infrastructure. The entire fulfillment process between both parties could be scaled infinitely, while still remaining profitable for all parties.
This is the power of mass-personalization in action in collaboration with one of the biggest brands in the world and a local distributor.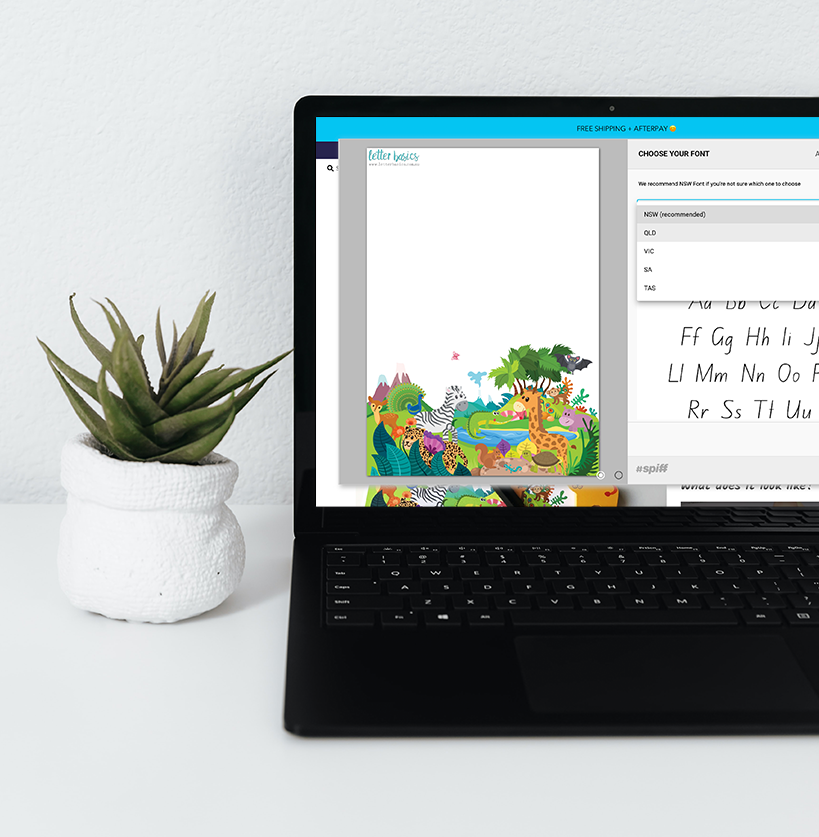 Tash from Little Wooden Toybox was looking for a way to automate the creation of print-ready PDFs.
 One of the key difficulties experienced with the Little Wooden Toybox product offering is the difference in mandated writing styles in each according to state. Once a customer had entered in their name, a process of manual illustrator work ensued. Names were required to be manually entered in and then placed in the appropriate regions on a PDF. Doing this repetitively proved to be an inefficient, margin-eating workload that limited scalability.
Spiff was able to effectively provide a smooth customer interface which allowed parents to be able to see in live time how the text styles change from state to state in Australia. After customers entered in their name and choose the designs the once manual process of designing the PDF was automated, eliminating the manual workload whilst improving the customer interface.
The example of Little Wooden Toybox shows how effectively Spiff can not only assist companies from a revenue-generating aspect whilst simultaneously slashing costs. 
The time and monetary costs that usually plague these projects have been slashed.
Faster, better quality, lower cost, personalization is now possible.